Know
Your
Source
When you know where and how a piece was
ethically made, that's beautiful.
At ReBe, we believe in finding the world's best experts. This often takes us abroad where we go to gem mines, production studios, pearl and silk farms. We have a special heart for China, where our co-founders have lived on and off for 17 years. We love their culture, craftsmanship, and people.
Ethically Sourced

Finest Materials

Fair Prices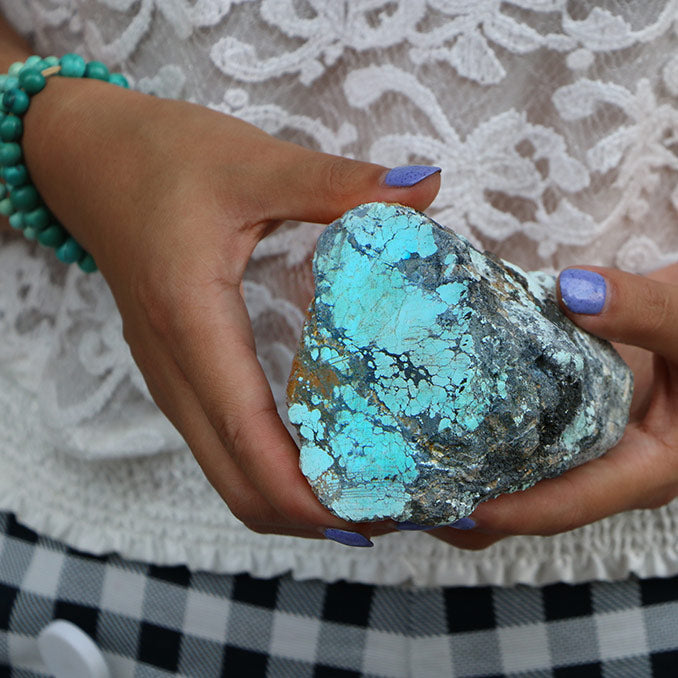 OUR TURQUOISE
CLOUD MOUNTAIN MINE
We journeyed to the top of Cloud Mountain, where turquoise has been mined for a thousand years, originally to outfit Emperors. Here we met turquoise miners and developed a supply source for our gems.
Miners look for turquoise

Polished stones from the mine

The Cloud Mountain temple atop the mine

The view from Cloud Mountain

Raw turquoise stones
OUR PEARLS
ZHUJI PEARL LAKES
To find the best pearls, we traveled to an ancient Chinese village where pearl farming is a high art. Farmers like Mr. Zhang respect the earth and recycle by using plastic bottles to tether the oysters.
highlights
3-5 Years
To Grow 1 Pearl
1 Oyster
Creates 20-40 pearls
A pearl farmer tending the oysters

Raw pearls ready to be sorted

Stringing pearls by hand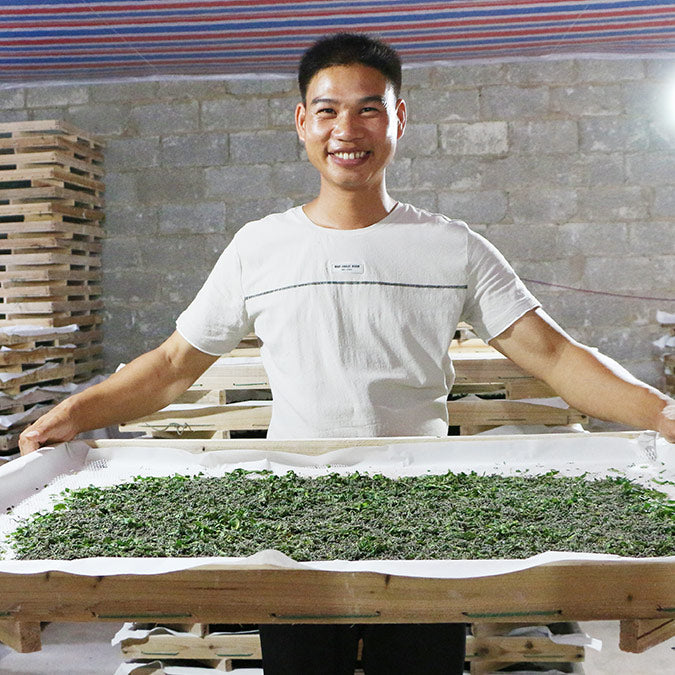 OUR SILK
THE SILK ROAD
When Madame Wong started cultivating cocoons in the 1970s, no one could have guessed that today she would own the only full vertical silk company, from growing silkworm to printing, in China – the birthplace of silk.
highlights
1 Kilometer
The length of each silk strand in a cocoon
5000 years
ago China invented silk cultivation, and today they are still the world's premier supplier.
Silk thread being spun

Silkworm cocoons

Each cocoon is unraveled and separated

Mulberry leaves to feed the silkworms

Our visit with the factory manager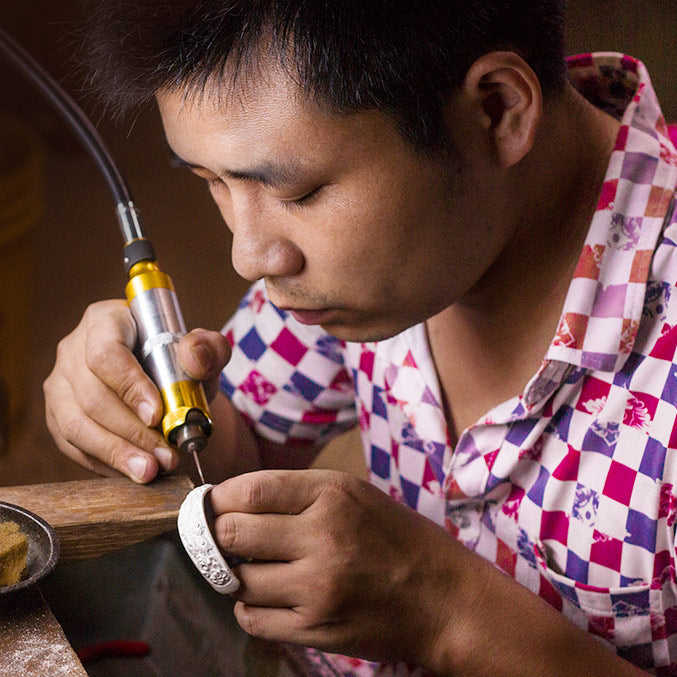 Our gold & metalwork
A GOLD-STANDARD STUDIO
The metal workshop we partner with holds international certifications in worker rights, safety, and wages, and is is owned by a husband and wife team.
highlights
7+
International certifications for quality, workers comp, safety, and environmental standards
1982
Year that Mr. Ho established the company he and his wife still own and operate today
The production facility

Brass being heated for casting